Oral Surgery Munich
Our new oral surgery clinic in Munich gives you the opportunity to benefit from every possibility modern oral surgery has to offer. This special field within surgery has points in common with many branches of dentistry: In endodontics and implantology as well as in treating periodontitis or removing wisdom teeth and many other cases, an experienced oral surgeon makes important contributions to our aim of giving you the best dental treatment you can receive.
Our range of services encompasses the entirety of modern oral surgery. From All-on-4™ to xenogenic bone augmentation, you can turn to us and expect service able to match even the highest demands. In order to ensure our ability to keep this promise, we have more than doubled the area of our practice for the opening of our new oral surgery clinic. With rooms exclusively reserved to oral surgery, including a recovery room, we can offer you maximal capacities to guarantee you a smooth treatment. No matter what your concern is: We will not rest before treating you according to the highest standards of modern dentistry.
Your oral surgeon Munich
The opening of our new oral surgery clinic in Munich not only involves an expansion in practice area. With Dr. Sebastian Grunert, specialised dentist for oral surgery, we also welcome a valuable addition to our team.
Dr. Grunert has extensive experience as an oral surgeon and never settles with anything less than the maximum of what he can achieve. During his entire career, he has distinguished himself as a first-rate dentist with an exceptionally diligent, thorough and accurate working method. In addition to his surgical competence, he disposes of especially extensive prosthetic skills.
Because of this, we are very happy to now be able to offer his services to our patients. At Dr. Butz & Partner in Munich, we provide you the highest expertise — for the best possible results. Your oral surgeon in the heart of Munich.
Oral surgery in the heart of Munich
Our oral surgeons care about your well-being. For this reason, our new oral surgery clinic lives up to the high expectations built up by the quality of our facilities thus far: At Dr. Butz & Partner, we only use the most modern equipment and techniques available in oral surgery.
In addition, our oral surgery clinic in Fünf Höfe is located in central Munich and designed with disabled people in mind. This makes us easily accessible for all our patients.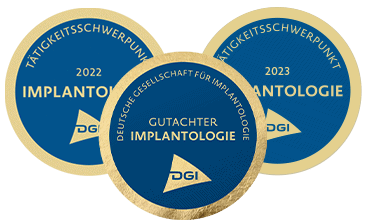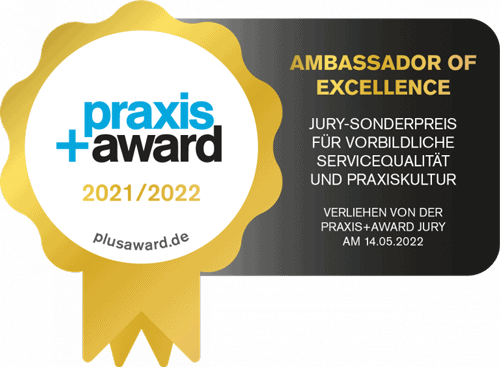 Our practice in Munich
Our dental practice in Munich is a byword for modern dentistry, with its roots in the latest research and technology. Thanks to digitalisation, all our departments in Munich are directly networked to make sure you receive the best dental treatment. This enables faster, better and more minimally invasive dental treatment than has previously been possible in traditional dental practices. Experience the technical possibilities and our expertise for yourself. Our close connection to the university and teaching means you can rely on your dental treatment here in Munich being planned carefully and carried out by qualified processionals.