Dental restoration by the Munich specialists for oral surgery – for teeth that are comfortable, work perfectly and look fantastic
The key things to know about dental restoration
What is dental restoration?
As we age, the numerous stresses that teeth are exposed to every day can leave their mark. This is also due to the fact that people today have a high life expectancy, and some damage is unavoidable – even with optimal dental and preventive care. During dental restoration, all signs of wear and defects on the teeth are repaired so that, after treatment, your teeth look much more attractive, work like they should, and any discomfort is eliminated.
What types of dental restoration do we offer?
Fundamentally improving the complete functionality of the teeth requires a customised treatment plan for each patient. Treating caries, root inflammation, periodontitis, replacing fillings, applying veneers, installing dental implants or even the appropriate bone structure all have an impact on the effort, time and cost, as well as the oral surgical techniques used. Dental restoration involves a consultation, effective planning, the actual intervention and post-operative healing.
What does dental restoration involve?
Particularly in cases where, for example, full rehabilitation is necessary or where fear of the dentist has previously prevented the patient from seeing a professional, we aim to shield our patients from the unpleasant aspects of a visit to the dentist. We offer each of our patients the option of having extensive treatments under twilight anaesthesia (also known as conscious sedation) or a general anaesthetic. We can therefore perform all the oral surgery you need in one go and your dental treatment will involve a consultation, effective planning, the actual procedures and the post-operative healing process.
Source: Dr. Sebastian Grunert, Dr. Butz & Partner, 01.06.2022, Munich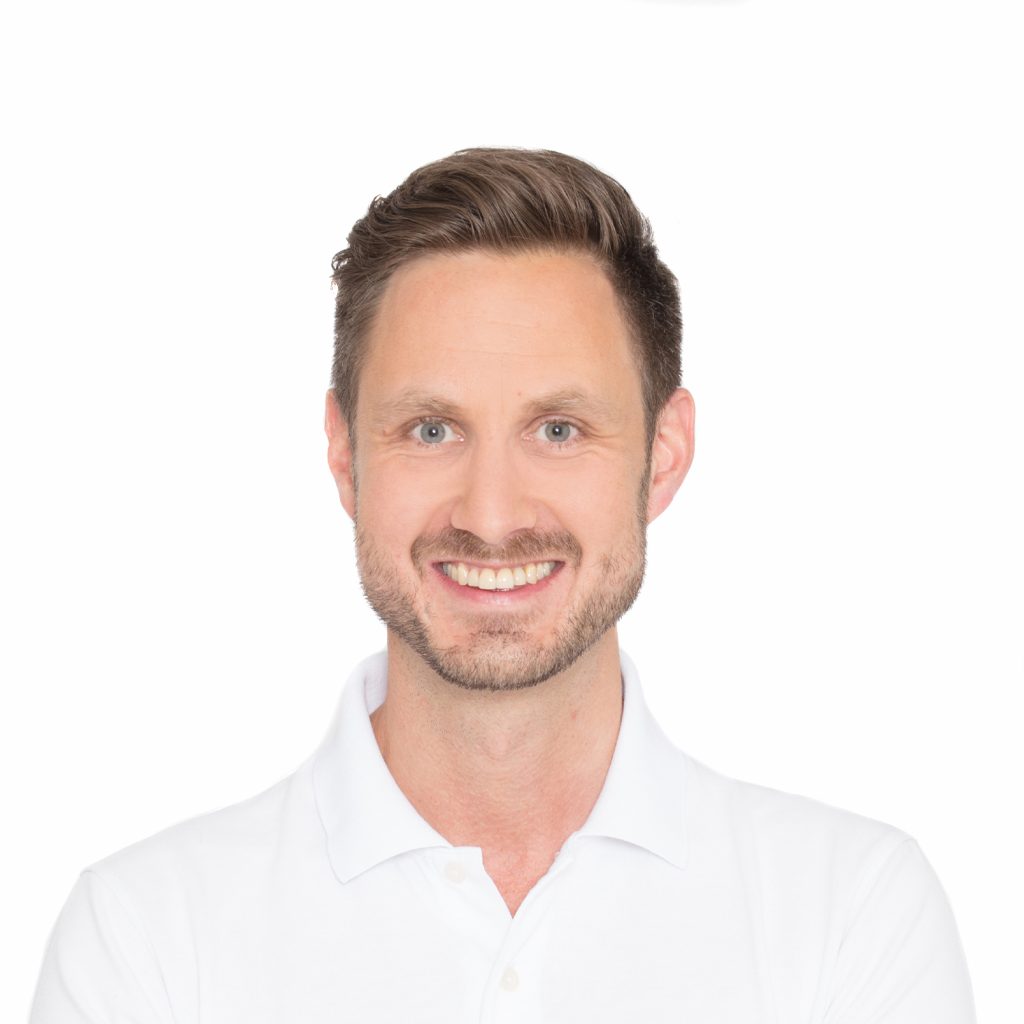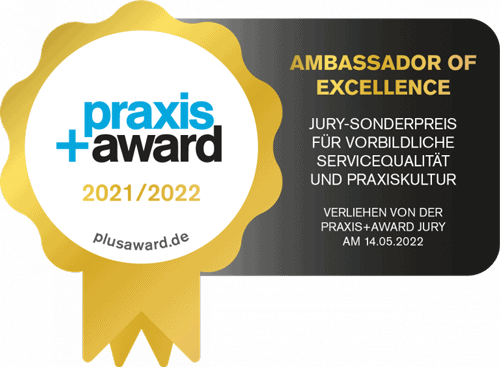 Our practice in Munich
Our dental practice in Munich offers all outpatient treatments for tooth, mouth and jaw diseases, and we specialise in a wide variety of dental disciplines. From prophylaxis to oral surgery and orthodontics, you will always find the right person to carry out your dental treatment at our practice in Munich. We believe in safe planning and dental treatment according to the applicable guidelines and specifications set out by professional associations, and we have close links to university research and development.
Complete Restoration Munich
Complete Restoration Munich
At Dr. Butz & Partner in Fünf Höfe Munich, we place special emphasis on prophylaxis, i.e. prevention of problems rather than treatment of problems. Our oral surgeons assume that even a perfectly executed dental treatment can only ever be the second best option; the best is the maintenance of the healthy, natural dental apparatus, so that any problems which would make treatment necessary can be avoided from the beginning.
However, as we grow older, the heavy loads our teeth have to withstand each and every day can leave their mark even with optimal dental hygiene. This is a fact that comes with the rapidly increasing average lifespan of today's modern society. Therefore, it does not have to be regarded as negative. Modern dentistry has reacted to the demand for ways to sustain the functionality of the teeth over very long periods of time: It now offers the possibility of a complete restoration of the teeth, repairing all damages and signs of wear. Of course, this service is also available to patients whose teeth have deteriorated e.g. due to lack of oral hygiene or dental anxiety, or whose teeth are difficult to keep in good shape due to genetics.
Complete restoration service Munich
The goal of a complete restoration in our Munich oral surgery clinic is repairing all significant damages and defects of the entire dental apparatus to achieve perfect functionality, aesthetics and freedom of any complaints. As this can require a very wide variety of different treatments, the effort, time and financial expense involved can vary greatly with the different surgical techniques used. According to each indivual patient's problems, the following aspects can be relevant:
Treatment of tooth decay, infected root canals, periodontitis, etc. in the entire jaw
Replacement of amalgam fillings with high-quality all-ceramic crowns
Placement of dental implants or veneers
Bone augmentation
etc.
Especially in cases of difficult starting situations with severe deterioration of the dental apparatus, a complete restoration should only be performed by specialised and experienced medical practitioners. In order to achieve optimal results, there should be perfect cooperation between oral surgeons, assistants and dental laboratories. Since we want to provide you with the treatment you deserve, we at Dr. Butz & Partner Munich therefore have the highest standards: A team of ambitious and experienced experts and a state-of-the-art dental laboratory in which we manufacture your prostheses on site.
Procedure of complete restoration Munich
As a medical service provider, it is up to us to make your experience at our practice a positive one. This not only includes competent treatment and optimal results, but also sparing our patients the less pleasant aspects of a visit to the dentist. This is especially relevant in cases where a complete restoration has been made necessary by anxiety preventing a patient from having problems treated before they were able to cause severe damage: Not only, but especially for all patients experiencing dental anxiety, we offer the possibility to have extensive surgery performed under sedation or general anaesthesia. This enables us to entirely exclude any surgical interventions from your experience of the treatment. To you, it will only consist of consultation, planning and postoperative healing — and, of course, the joy of having regained full dental functionality and freedom from pain.
Regardless of the current state of your teeth, healthy and beautiful teeth are a possibility. Your oral surgeon for complete restoration Munich.
New:
You need examination or treatment, but the thought alone makes you uncomfortable or even anxious? We have the latest technology to make your treatment the most relaxed of your life!