Platelet-rich fibrin (PRF) membrane to accelerate the healing process at the oral surgery specialists in Munich
The key things to know about PRF membranes
What are PRF membranes?
Membranes ensure the protection of special tissues during the healing phase. The PRF method uses a particularly gentle and compatible way of obtaining membranes. A membrane approx. 1mm thick is made from fibrin, a component already present in your blood, and used immediately. This helps the wound to heal successfully and ensures there are no issues due to the body reacting to foreign bodies, as can happen if foreign materials are introduced.
What are the benefits of using PRF membranes?
PRF membranes are easy to manufacture, highly effective and 100% compatible because they come from the patient's own blood. They also only take a few minutes to manufacture. The PRF membranes can be placed in or on a wound and will significantly speed up the healing process.
How can PRF membranes be used in my treatment?
For your in-house treatment, we offer you the option of having several PRF membranes manufactured within 10-12 minutes. To do this, a small amount of blood will be taken from you on the day of the treatment and processed to create a membrane in the practice's own centrifuge.  Using this membrane speeds up the healing process and ensures that any pain from the wound subsides more quickly. We would be happy to offer you advice at our oral surgery department in Munich and look forward to your visit.
Source: Dr. Sebastian Grunert, Dr. Butz & Partner, 01.06.2022, Munich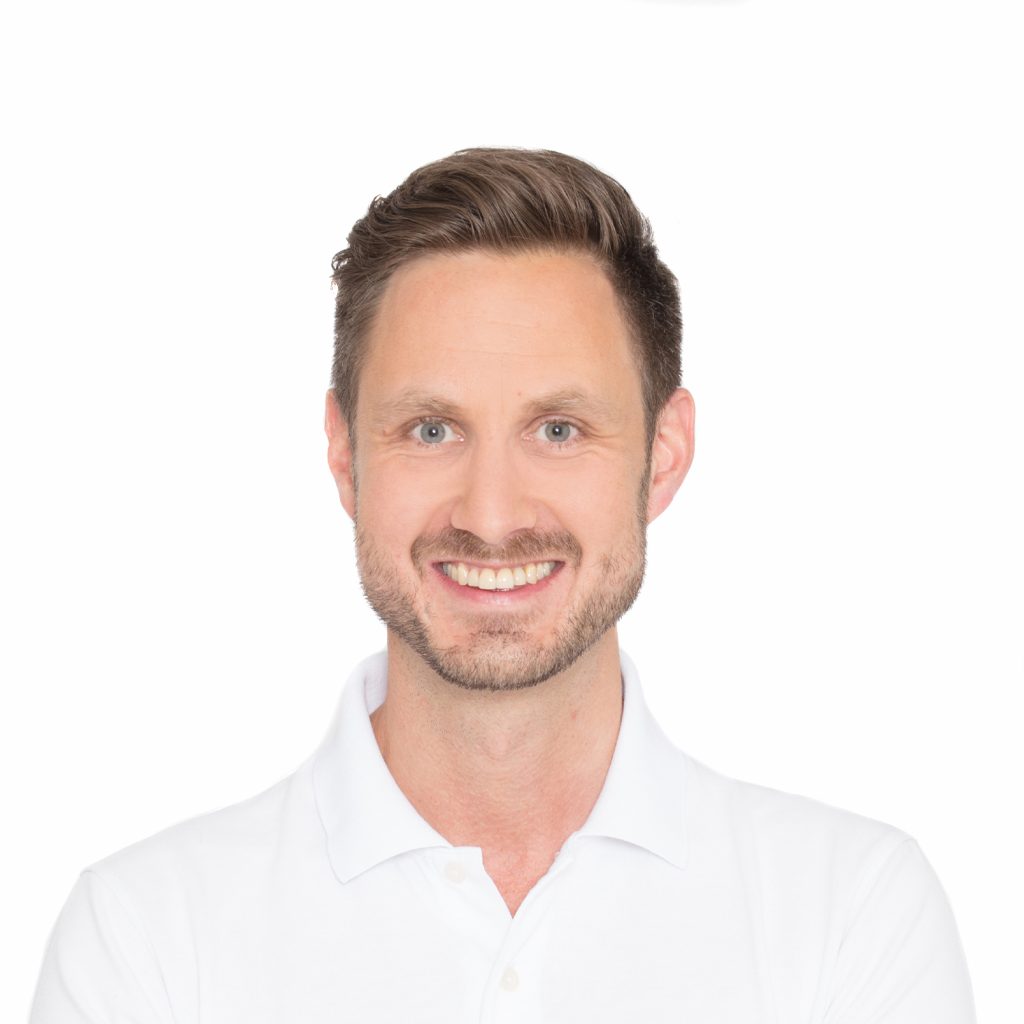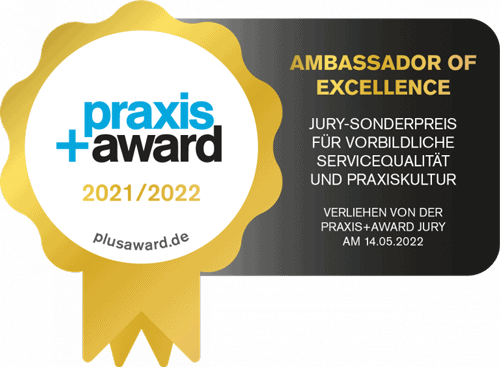 Our practice in Munich
Over the last few years, our dental practice in Munich has established itself as a professional and expert point of contact for all outpatient dental treatments. Thanks to many years of experience and teamwork, we can offer solutions and services for complex cases that were not previously possible in this form. We have received several awards in recognition of this. Our treatment methods are also the subject of numerous publications and lectures. We are one of the few practices in Germany that can offer you the option of participating in various renowned clinical studies. We have close links to research and can treat you using the latest materials and dentistry technologies.
PRF Membrane Munich
One of our fundamental beliefs at the oral surgery clinic Dr. Butz & Partner Munich is that competent and trustworthy medical service means keeping up with the times. This is why we offer you one of the most modern procedures of implantology: PRF membranes are an example of progression in dentistry thanks to their uncomplicated production, high effectiveness and perfect tolerability. They speed up the natural process of healing significantly and are entirely made from material from the patient's own body, resulting in a 0% risk of intolerance. All of these advantages have been confirmed through excellent results in scientific studies.
Range of application of PRF membranes Munich
Fibrin is a blood component that plays a crucial role in wound healing: Both in blood clotting and in scar formation, fibrin is the natural "glue" which helps close the wound. On the basis of this everyday healing process, a technology has been developed in France where fibrin components from a patient's blood are collected in a concentrated membrane which is then placed in or on a wound to greatly accelerate the healing process. Because these membranes also contain a high percentage of platelets, they are called Platelet Rich Fibrin Membranes.
Our Munich oral surgery clinic makes use of this exceptional technology. In implantology, time is an important factor in the course of treatment: Since the jawbone is constantly receding after tooth loss, implants should be placed as quickly as possible after the loss. If the bone has already receded, steps have to be taken in order to reform it. This considerably draws out the period of time until an implant is placed and finally grown together with the bone. PRF membranes are therefore of significant use for the purpose of accelerating the healing process after a tooth extraction or in the context of bone augmentation.
Fabrication of PRF membranes Munich
At the oral surgery clinic Dr. Butz & Partner in Fünf Höfe Munich, you have the opportunity to have several PRF membranes prepared within less than 15 minutes. All it takes is a small blood sample. An in-house centrifuge separates the different blood components to create a PRF clot which is then pressed into a 1 mm thick membrane by a specialised medical press. Our oral surgeons will specifically use it to speed up healing and thus the entire treatment. Since only components from the patient's own body are used, there are no concerns regarding tolerance. In this way, the process of treatment as a whole becomes more comfortable for you and long-lasting results are achieved more quickly. Your oral surgeon for PRF membranes Munich.
New:
You need examination or treatment, but the thought alone makes you uncomfortable or even anxious? We have the latest technology to make your treatment the most relaxed of your life!