Sinus surgery at the oral surgery specialists in Munich
The key things to know about sinus surgery and sinusitis
What causes sinusitis?
Sinusitis is usually caused by insufficient ventilation of the maxillary sinus, which in turn can have many causes. Colds, flu, inflamed or swollen tonsils, a stuffy nose, allergies, polyps or even cysts are just a few of the possible causes. These causes are treated in collaboration with your ear, nose and throat doctor. Sometimes, however, teeth may cause inflammatory changes in the sinus area. Thanks to modern diagnostics and treatment, if you have sinus issues you can come to us to resolve them.
Are there other reasons for an intervention in the sinus area?
The most common reason for intervention in the area of the maxillary sinus is implantology. To anchor an artificial tooth root in the jaw, a 'sinus lift' may be necessary in the area of the upper molars. During this gentle and generally uncomplicated procedure, the floor of the maxillary sinus is slightly raised using various techniques. If performed correctly, all structures usually heal without complications or limitations. A sinus lift represents the safest and best option for bone harvesting in this special jaw region.
What does a sinus operation involve?
A maxillary sinus operation can normally be performed on an outpatient basis and under local anaesthesia. It will fix all the problematic causes and thoroughly restore the affected regions. For quick and clean post-operative healing, our oral surgery specialists use gentle techniques to permanently improve the original problem. We also rely primarily on the body's own donor material and we have many years of experience in carrying out this procedure.
Source: Dr. Sebastian Grunert, Dr. Butz & Partner, 01.06.2022, Munich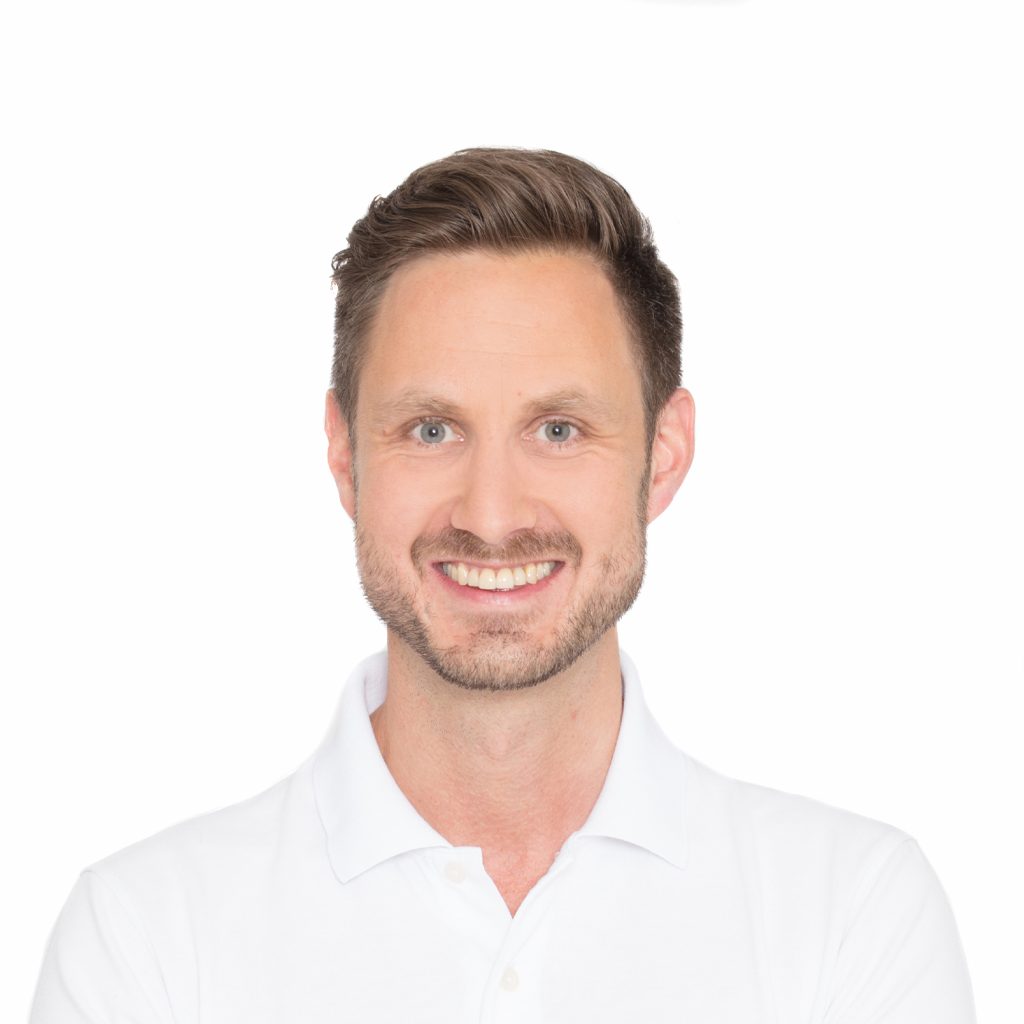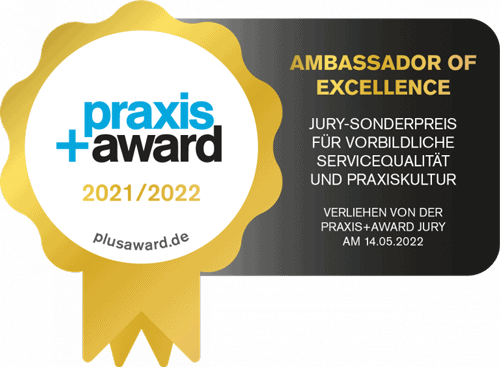 Our practice in Munich
Our dental practice in Munich is a byword for modern dentistry, with its roots in the latest research and technology. Thanks to digitalisation, all our departments in Munich are directly networked to make sure you receive the best dental treatment. This enables faster, better and more minimally invasive dental treatment than has previously been possible in traditional dental practices. Experience the technical possibilities and our expertise for yourself. Our close connection to the university and teaching means you can rely on your dental treatment here in Munich being planned carefully and carried out by qualified processionals. 
Sinus Surgery Munich
If the typical symptoms of a cold, like coughing and sniffles, are accompanied by other problems — such as headaches, pain when biting down, or an unpleasant feeling of pressure in the facial area which may become stronger when climbing stairs or bending over — then this probably means that a bacterial infection has spread from the nose to the sinuses: You have sinusitis. In this case, you can be sure to receive a treatment that lives up to the highest expectations in the oral surgery clinic Dr. Butz & Partner in Fünf Höfe Munich, using traditionally proven methods and modern technology.
Causes of sinusitis
The causes of sinusitis are usually linked to insufficient ventilation of the sinuses. Most commonly, this complication arises from a cold or flu, which often cause inflamed and swollen tonsils or a blocked nose. However, other problems, such as allergies, abnormal tissue formations (polyps, cysts), or unfavourable bodily dispositions (e.g. an unusually shaped septum) can also hinder air circulation and drainage of nasal secretion to an extent that gives rise to sinusitis. Moreover, if a tooth becomes inflamed (e.g. by impaction of a wisdom tooth), this inflammation can spread to the sinuses as well.
Treatment of sinusitis Munich
Sinusitis can not only be painful and discomforting; it also can cause further complications. The inflammation can spread to the throat, middle ear, other sinuses and lower respiratory tract. A blocked sinus furthermore gives the already present bacteria an ideal environment to further multiply and consistently cause inflammatory processes. This can finally lead to chronic sinusitis, which the body cannot cure by itself. The inflammation therefore has to receive medical attention.
If conservative therapy by means of antibiotics, nasal spray, antiallergic treatment, etc. does not have the desired effect (or is not an option, e.g. in case of polyps), surgery becomes necessary.
Procedure of sinus surgery Munich
Within oral surgery, sinus surgery has been conducted for a long time. Surgical technology has improved significantly during this time. Thanks to this, sinus surgery can now usually be performed ambulatorily and under local anaesthetic in our oral surgery clinic Dr. Butz & Partner Munich. However, our Munich oral surgeons can also perform the operation with the use of sedation or general anaesthesia according to your needs and personal wishes.
At Dr. Butz & Partner, all problems are remedied during sinus surgery and the affected regions are thoroughly sanitised. Our oral surgeons use the gentle techniques of modern dentistry and treat you in a way which not only ensures permanent improvement of the original problem, but also quick and uncomplicated post-operative healing. You oral surgeon for sinus surgery Munich.
New:
You need examination or treatment, but the thought alone makes you uncomfortable or even anxious? We have the latest technology to make your treatment the most relaxed of your life!