Tooth exposure at the oral surgery specialists in Munich – healthy teeth in a functional position
The key things to know about tooth exposure
When might it be necessary to expose a tooth?
A tooth that is unable to break through the gum will remain impacted in the jawbone. This doesn't only affect wisdom teeth, which often do not have enough space next to the molars to be able to break through the gums. We can either surgically remove displaced teeth or expose them as part of orthodontic treatment so that your own tooth can adjust to the row of teeth over time. We would be happy to advise you in our oral surgery department about the benefits and disadvantages of this type of treatment and the possible alternatives.
What does tooth exposure involve?
If required, orthodontic treatment is carried out to create space for this tooth in the row of teeth. The tooth is then exposed and fitted with a chain. This allows orthodontics to move the tooth out of the bone into this free space within the row of teeth. At the end of the treatment, a healthy tooth is in a functional position.
Which teeth does this affect?
Any tooth can be affected by displacement. However, this is particularly common with wisdom teeth. Canines and small molars may also require treatment to expose the teeth. The exposure of this type of tooth can be necessary and useful, especially for young patients whose jaws are still growing and developing.
Source: Dr. Sebastian Grunert, Dr. Butz & Partner, 01.06.2022, Munich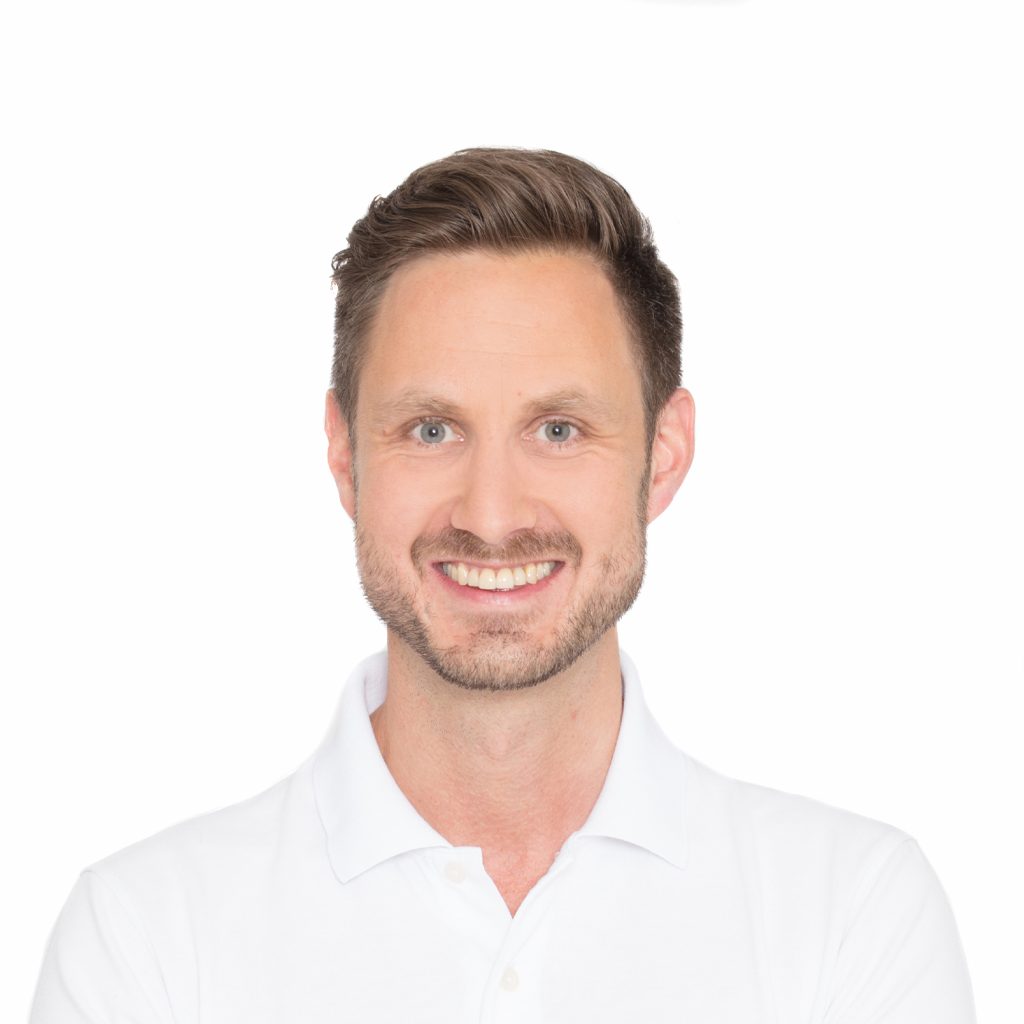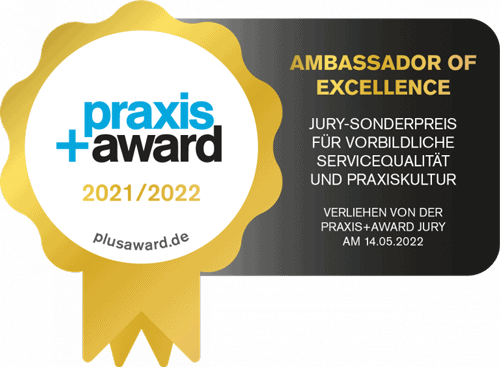 Our practice in Munich
Over the last few years, our dental practice in Munich has established itself as a professional and expert point of contact for all outpatient dental treatments. Thanks to many years of experience and teamwork, we can offer solutions and services for complex cases that were not previously possible in this form. We have received several awards in recognition of this. Our treatment methods are also the subject of numerous publications and lectures. We are one of the few practices in Germany that can offer you the option of participating in various renowned clinical studies. We have close links to research and can treat you using the latest materials and dentistry technologies.
Tooth exposure Munich
As medical service providers, our oral surgeons at Dr. Butz & Partner in Munich consider it their duty to give any patient the exact treatment they need. This doesn't only mean solving any problem safely and thoroughly, but also achieving this with the least amount of treatment necessary. As much as necessary, as little as possible – this is the motto by which the team of experts at Dr. Butz & Partner is always trying to eliminate problematic structures without affecting healthy ones.
This is especially relevant when treating an impacted tooth. In this case, a tooth is unable to erupt into the mouth and stays within the gum. The most typical example of this phenomenon is that of wisdom teeth, which are oftentimes prevented from erupting through the gum by a lack of space next to the molars. They are usually surgically removed, resulting in a loss of tooth material. To avoid the loss of these teeth, there is an alternative to the removal of impacted teeth. In combination with orthodontic treatment, they can be exposed in our oral surgery clinic in Munich and subsequently moved to another position where they can be integrated into the otherwise healthy row of teeth.
Exposure of impacted teeth Munich
An impacted tooth can occur in any position within the jaw; however, the most common cases are wisdom teeth, canines and the second premolars.
Especially for young patients whose jaws are still growing, exposing an impacted tooth is often possible in our oral surgery clinic Munich. For this purpose, space is first created through orthodontic treatment if necessary. Then, the tooth is exposed through oral surgery so that it can be moved to a free position in the row of teeth. Thus, a healthy tooth ends up being in a functional position — the best result that any dental treatment can achieve.
For our Munich oral surgeons, it is always the highest goal to maintain the healthiest and most natural state your teeth can be in. Because of this, the oral surgery clinic Dr. Butz & Partner guarantees to preserve your teeth wherever they can. Your oral surgeon for tooth exposure Munich.
New:
You need examination or treatment, but the thought alone makes you uncomfortable or even anxious? We have the latest technology to make your treatment the most relaxed of your life!