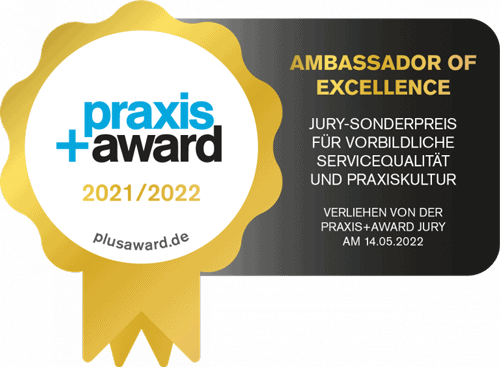 Reliability, Confidence, and a Good Feeling
Highest quality standards down to the smallest detail
As a long-established enterprise we have very high standards regarding the quality of our work. We believe in this promise and therefore give you a five year guarantee on restorations produced by our laboratories instead of the usual two years.
Material from leading manufacturers
We only use materials of the highest quality from leading manufacturers in Germany and which have been tested and approved in independent long-term studies. As material testers, we are also closely involved in the production of new materials ourselves. Through such studies, we can offer you materials at the cutting edge of modern dentistry which, after successful testing, enable new developments in the field of dental prostheses. We will happily inform you in detail and can also provide you with material samples for allergological studies upon request.
State-of-the-art equipment and hygiene standards
In our Munich practice, we work with the most modern technologies and a hygiene standard fulfilling the full range of RKI law (Infection Protection Act). Routine checks and comprehensive documentation are a matter of course. We welcome a look behind the scenes and will happily show you our instruments and materials before you come into direct contact with them.
Highlights of our hygiene process chain include:
Extensive regular training of our staff
Comprehensive central water treatment and disinfection
Validated instrument preparation according to RKI norms (Infection Protection Act)
Standardised processes and procedures
The high standardisation of our processes and the detailed documentation of all internal procedures ensure a constant high quality. Through this, we guarantee the perfect framework for a comfortable and professionally supervised visit to our practice — both technologically and through our personnel.
Continuous training of our dentists and staff
We constantly educate ourselves and also exchange case-specific experiences with experts of all kinds of different fields to stay up-to-date for you. Approximately 200 colleagues from Germany and abroad visit our practice each year for our own training events. We thus ensure a lively exchange and our ability to keep living up to the highest expectations in the future.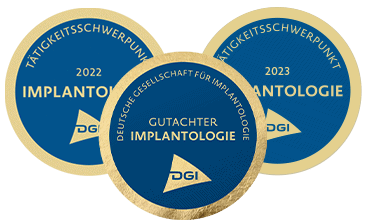 Our practice in Munich
Our dental practice in Munich is a byword for modern dentistry, with its roots in the latest research and technology. Thanks to digitalisation, all our departments in Munich are directly networked to make sure you receive the best dental treatment. This enables faster, better and more minimally invasive dental treatment than has previously been possible in traditional dental practices. Experience the technical possibilities and our expertise for yourself. Our close connection to the university and teaching means you can rely on your dental treatment here in Munich being planned carefully and carried out by qualified processionals.