Veneers at our Munich dental practice – for the smile you want
The key things to know about veneers
What are veneers?
Veneers are ultra-thin, light-permeable ceramic shells that can be attached to the teeth. They are used to conceal tooth misalignments and irreversible discolouration, correct fillings that look unnatural, and to improve the overall appearance of your teeth. Veneers can also be used to cover malpositioning, gaps or broken tooth edges. Why not discuss the options regarding veneers for cosmetic correction at your next appointment?
What does having veneers put on involve?
Even before treatment begins, we can simulate the colour and appearance of your teeth and create a solution tailored to your needs. After cleaning, the teeth are lightly reshaped to guarantee that the veneers will stay in place effectively and last as long as possible. Afterwards, the veneers are attached to the teeth using a special tooth cement. In addition to precise documentation, it goes without saying that we guarantee the highest level of medical care and accuracy when carrying out this cosmetic treatment.
How safe are veneers?
Together with our dentists in our dental laboratory, you are involved throughout the process of manufacturing your veneers. This enables our team at Dr. Butz and Partners in Munich to meet even the most exacting requirements. To ensure that you remain happy with your teeth in the future, too, we guarantee you the highest level of medical care and precision. We would be happy to discuss the options regarding veneers for cosmetic correction at your next appointment.
Source: Fabian Nehse, Dr. Butz & Partner, 01.06.2022, Munich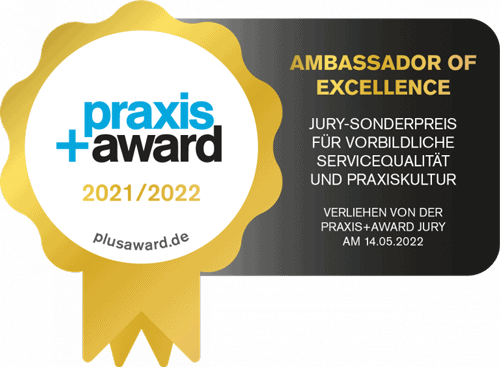 Our practice in Munich
Our dental practice in Munich is a byword for modern dentistry, with its roots in the latest research and technology. Thanks to digitalisation, all our departments in Munich are directly networked to make sure you receive the best dental treatment. This enables faster, better and more minimally invasive dental treatment than has previously been possible in traditional dental practices. Experience the technical possibilities and our expertise for yourself. Our close connection to the university and teaching means you can rely on your dental treatment here in Munich being planned carefully and carried out by qualified processionals. 
Veneers Munich
For the aesthetic correction of misaligned teeth or irreversible discoloration, we at the dental practice Dr. Butz und Partner in Munich offer you veneer treatments. These very thin ceramic layers, so-called veneers, are permanently adhered to the teeth after cleaning and minimally invasive preparation. The teeth are first minimally smoothed to guarantee an optimal and long-lasting hold of the veneers. Veneers are mostly used if large fillings already exist which give a smile an unnatural look. But also with misaligned teeth, gaps or broken-off edges.
By planning and collaborating with experienced dental technicians, we at Dr. Butz and Partner in Munich want to achieve the perfect smile for you.
We document every step and can simulate the colour and look of your teeth in advance.
You are involved in the whole process of production to make sure that our team at Dr. Butz and Partner in Munich can implement the smallest details and wishes. Of course our dentists and staff at Dr. Butz and Partner in the "Fünf Höfe" guarantee you the highest degree of medical care and functionality to ensure you remain pleased with your teeth every day in the future. We can advise you in detail at Dr. Butz and Partner in Munich on the possibilities of cosmetic corrections with veneers.
New:
You need examination or treatment, but the thought alone makes you uncomfortable or even anxious? We have the latest technology to make your treatment the most relaxed of your life!
Case study 1
Short, misaligned front teeth
Aesthetic treatment using veneers
Case study 2
Inharmonious tooth shape and position
Aesthetic treatment involving veneers and gap closure
Case study 3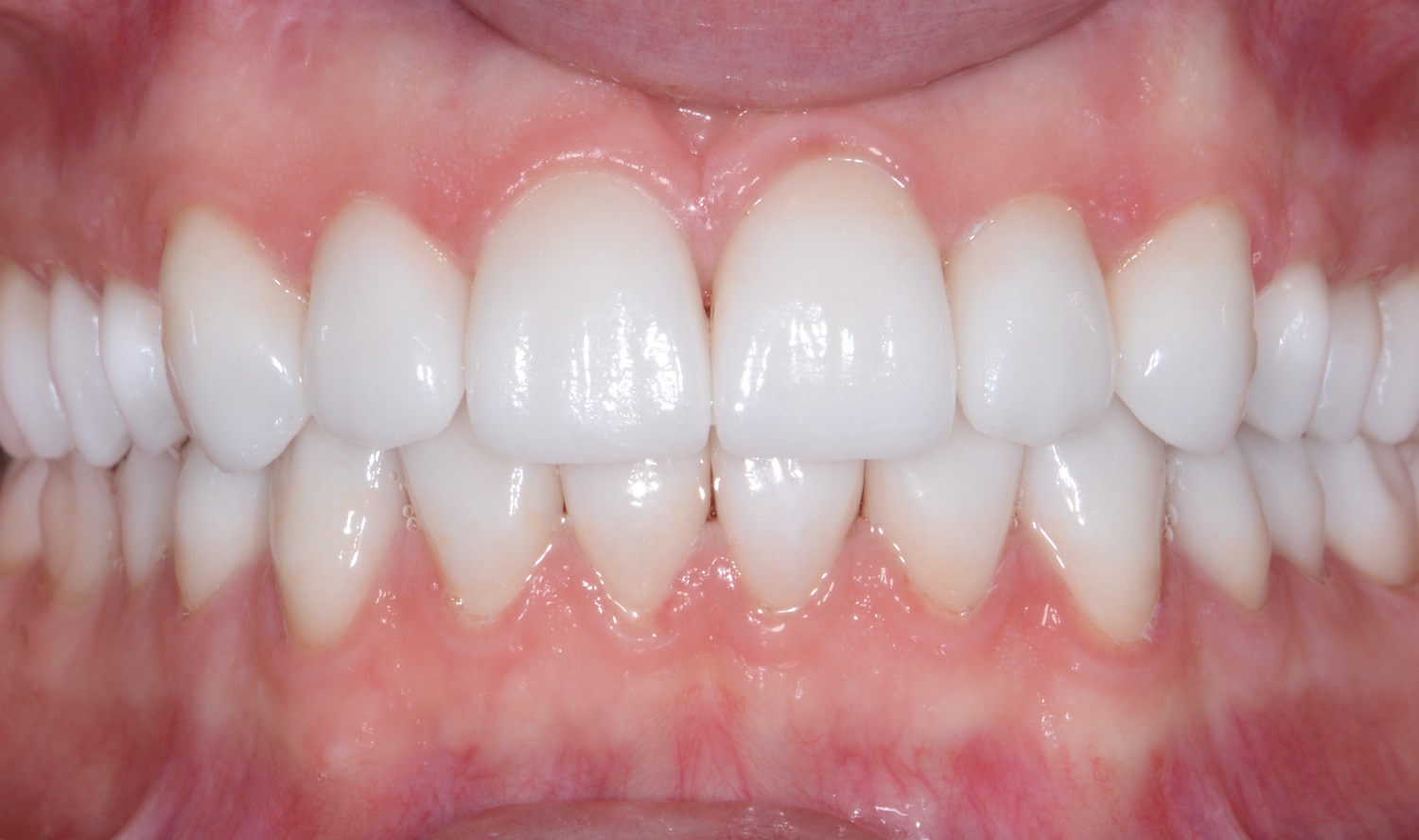 Aesthetic work with veneers
Difference between the temporary and final result