Perfect dentures at the dentist in Munich
The key things to know about dentures
What kind of dentures do we offer you?
Our dental practice in Munich has all the necessary expertise and lab facilities to supply the perfect dentures. From simple inlays to complex implants, you can rely on our team to deliver the service you expect. Under the leadership of master dental technician Maria Pongratz, we carry out even major procedures in-house and are proud of our achievements in digital CAD/CAM-based ways of working. Both you and our dental technicians are involved throughout the entire process, from planning to completion. You are welcome to monitor the work as it progresses and reassure yourself that your individual dentures are being created to your precise specifications.
Why choose dentures from Dr. Butz and Partners?
With today's knowledge, we can achieve results that are far superior to traditional techniques in terms of quality, cost and speed. In our practice's modern laboratory, our dental technicians ensure that all work undergoes quality controls before it reaches you. This is why our technical dental work comes with a guarantee longer than the conventional two-year warranty.
Denture design by Dr. Butz and Partners
We have been actively involved in the development of digital dental technology and the digital production of all-ceramic dentures for over 15 years. When it comes to innovative topics in dentistry and dental technology, leading companies from industry and trade call on members from our practice and our laboratory to speak at their events. Thanks to our experience, passion and interest in innovation, we also undertake material and application research in collaboration with universities and publish our results in lectures and specialist journals.
Source: Dr. Martin Butz, Dr. Butz & Partner, 01.06.2022, Munich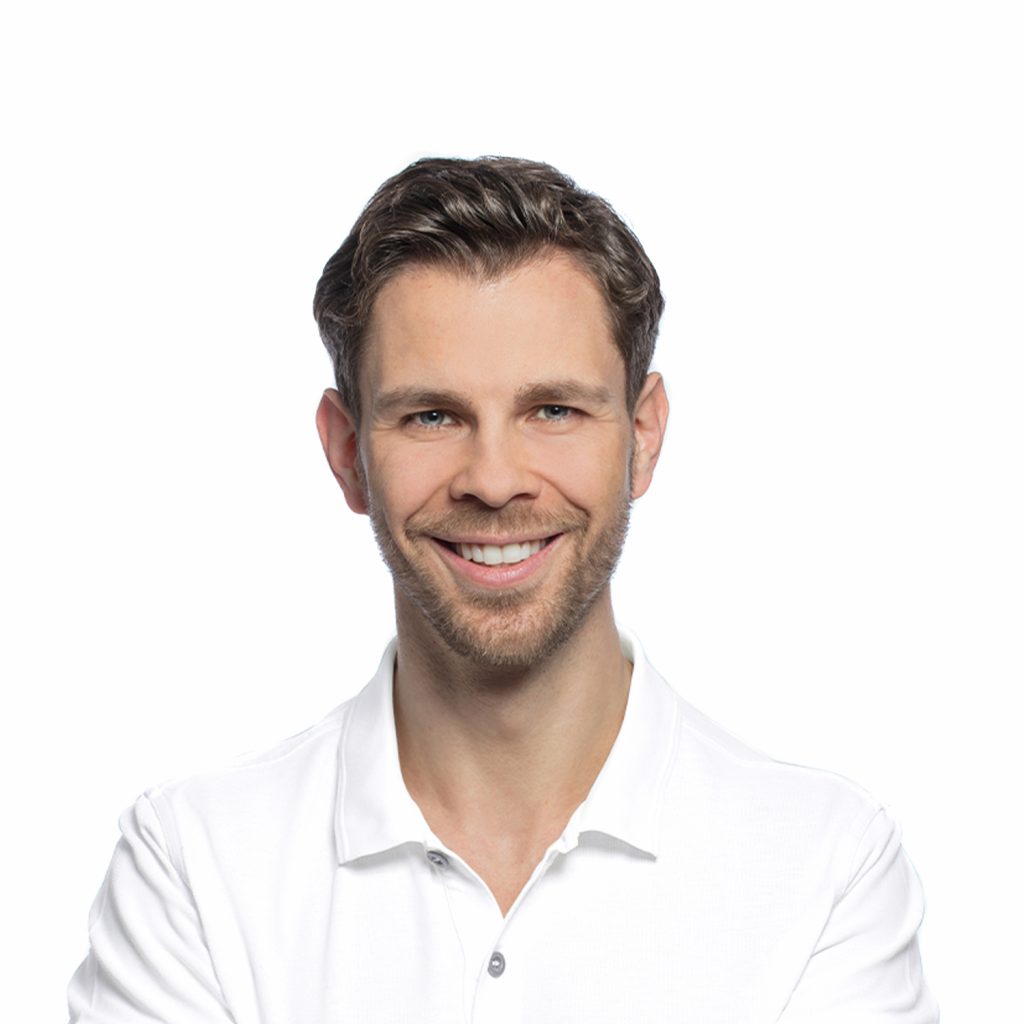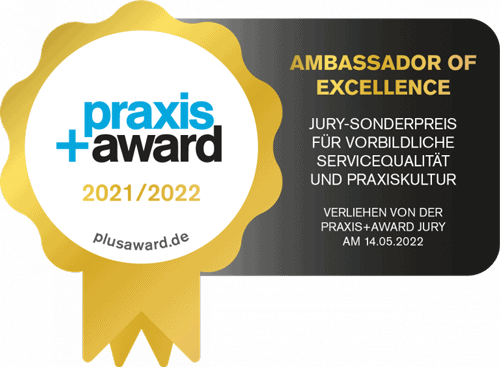 Our practice in Munich
Over the last few years, our dental practice in Munich has established itself as a professional and expert point of contact for all outpatient dental treatments. Thanks to many years of experience and teamwork, we can offer solutions and services for complex cases that were not previously possible in this form. We have received several awards in recognition of this. Our treatment methods are also the subject of numerous publications and lectures. We are one of the few practices in Germany that can offer you the option of participating in various renowned clinical studies. We have close links to research and can treat you using the latest materials and dentistry technologies.
Dental Prosthestics Munich
Dental Prosthestics Munich
We offer various kinds of dental prostheses in our dental practice in Munich, from single-surfaced inlays to complex implants. Our master laboratory Cera-Technik specialises in the digital manufacturing of all-ceramic prostheses in Munich.
We have been following the development of digital dental technology since its beginnings 25 years ago and have helped shape it ourselves. Today, with our know-how, we can achieve results that far exceed conventional dental technology in terms of quality, cost, and speed. By virtue of experience, passion, and a drive to innovate, our dental laboratory in Munich has established itself as one of the largest providers in the European field.
Leading industrial and trade companies turn to consultants from Cera-Technik for advice when it comes to innovative dental technology.
Furthermore, we have a modern laboratory in our Munich dental practice where all products undergo a tight quality control from our dental technicians before they are allowed on their way to you.
Thus, we draw on specialised resources of the highest quality both in terms of personnel and technical equipment to individually produce the perfect dental prostheses for you.
New:
You need examination or treatment, but the thought alone makes you uncomfortable or even anxious? We have the latest technology to make your treatment the most relaxed of your life!
Dental Prosthetics Team:
Maria Pongratz ― Master Dental Technician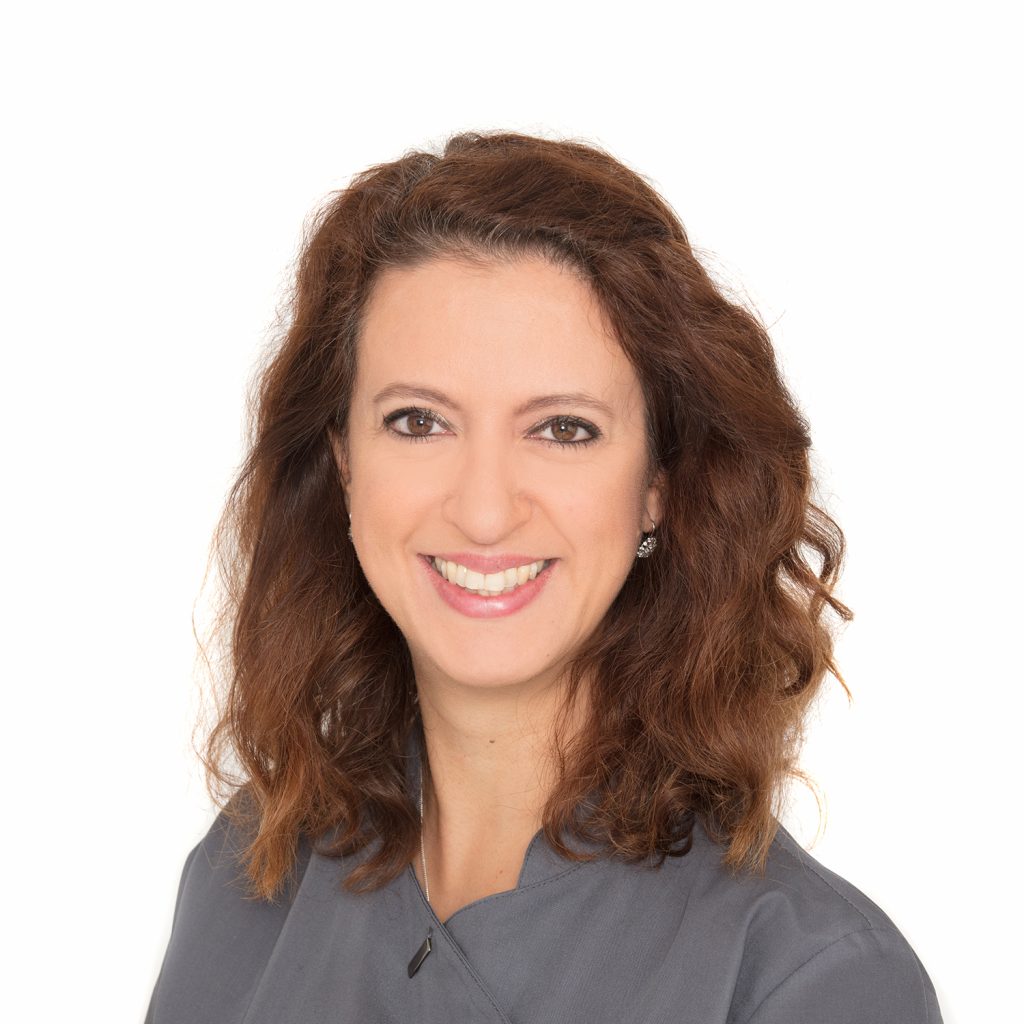 Jasmin Risch ― Dental Technician