Digital dental care in Munich –modern and digital processes ensure more precise methods and results
The key things to know about digital dental care
Digitalisation in dentistry? How does that work?
Digitalisation has become an integral part of modern dentistry. Whether it's sterilising and hygiene or the use of modern volume tomography, planning software, graphic displays or navigated surgery methods, almost all areas of work covered by our practice are performed with digital support. We now use a special 3D camera to create a digital impression for making dentures, so there's no longer any need to use conventional physical equipment for taking dental impressions.
What is the difference between modern volume tomography and traditional computer tomography?
Oral surgery and implant-related interventions of any scale can be planned and carried out quickly thanks to modern volume tomography. The level of radiation exposure is many times lower than with traditional computer tomography. Specialist software enables the procedure to be carried out virtually and the desired result presented in a tangible way.
What is a digital impression?
The ability to take digital impressions marks a true technological milestone in the field of dentistry. The teeth are scanned using a special 3D camera (scanner), which eliminates the need for a traditional impression kit and provides a much more accurate result. As our dental practice is involved in the development of the scanner and associated tests, we always have the latest generation of scanners at our disposal.
Source: Dr. Martin Butz, Dr. Butz & Partner, 01.06.2022, Munich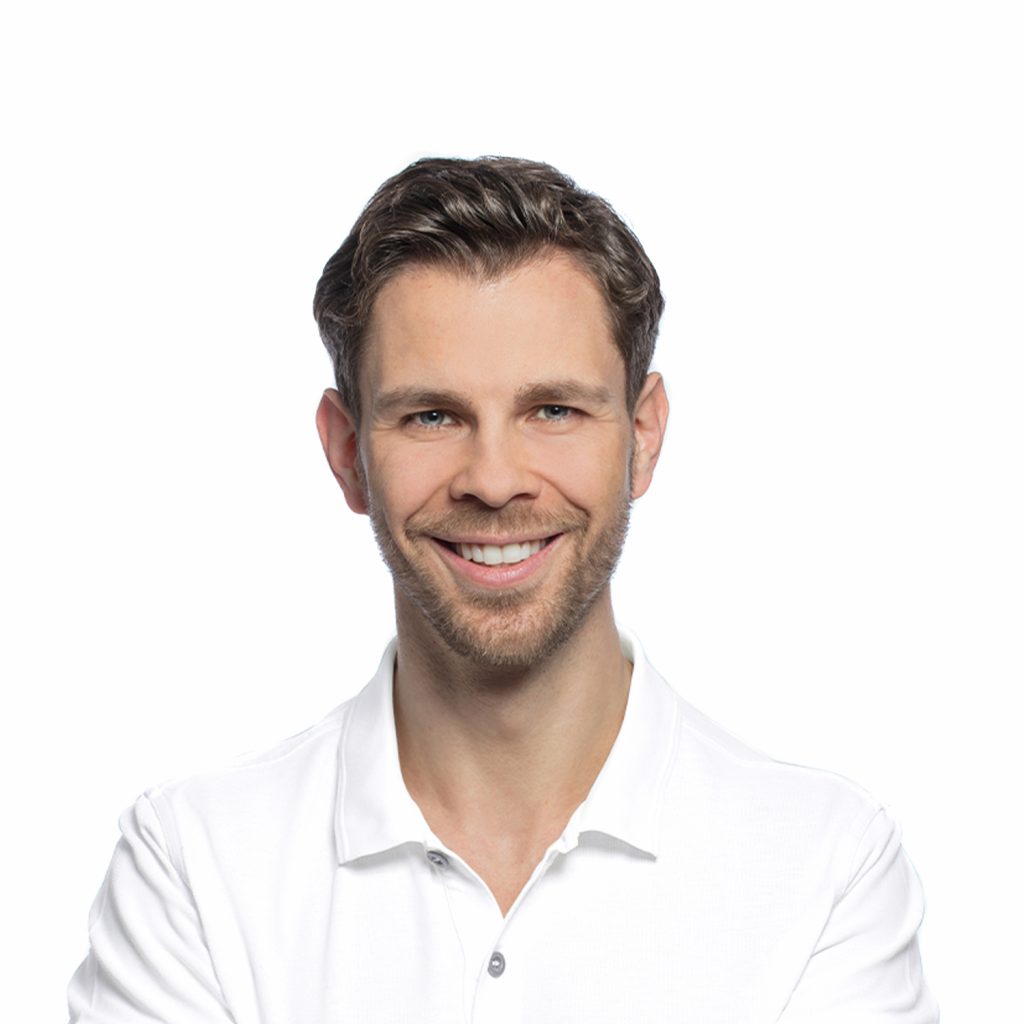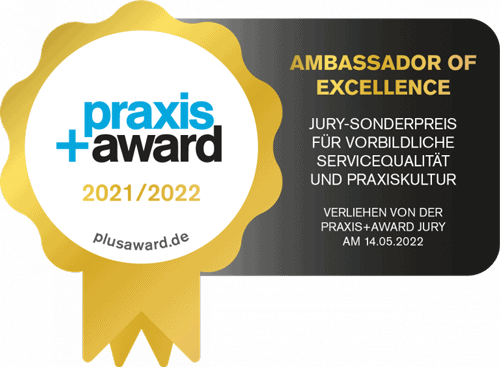 Our practice in Munich
Our dental practice in Munich offers all outpatient treatments for tooth, mouth and jaw diseases, and we specialise in a wide variety of dental disciplines. From prophylaxis to oral surgery and orthodontics, you will always find the right person to carry out your dental treatment at our practice in Munich. We believe in safe planning and dental treatment according to the applicable guidelines and specifications set out by professional associations, and we have close links to university research and development.
Digital Dentistry Munich
In our dental practice Dr. Butz and Partner in Munich we have almost entirely digitalised every field. In particular in the field of sterilisation and hygiene, modern technology facilitates the quality management tremendously. And also during treatment we put the emphasis nowadays on digital technology as it stands out with regard to user-friendliness and therefore safety during planning and implementation.
Thanks to modern digital volume tomography, oral-surgical and implantological procedures can be planned and implemented quickly and precisely, no matter the scale. Unlike the classic computer tomogram, exposure to radiation is much lower, generated data is more precise and therefore easier to evaluate. Thanks to the latest planning software, we at the dental practice in Munich can pre-plan operations virtually and view the envisaged result. Any risks can be displayed graphically and discussed with you in detail.
As soon as we decide on the best individual method of treatment, we can implement the operation quickly and safely, with pre-navigated processes and maximum safe distance to at-risk anatomic structures like nerves, blood vessels or neighboring teeth.
Via immediate implantations and, if applicable, immediate stress testing, we try to make the operation and the appointments afterwards as short and comfortable for you as possible. You always leave our practice with teeth, whether provisional or final.
A technical milestone is the development and comprehensive testing of "digital impressions". In prosthetic care, the use of conventional impression can thus be omitted. Instead, your teeth are photographed three-dimensionally with a special camera. Our practice is always equipped with the latest scanners and is involved in their development and testing.
New:
You need examination or treatment, but the thought alone makes you uncomfortable or even anxious? We have the latest technology to make your treatment the most relaxed of your life!