Quality tried and trusted.
Taken to a new level.
In 2019, one of Munich's most ambitious dental practices has expanded its range of services to include specialised departments for oral surgery, orthodontics, and prosthetic dentistry on an overall area of 850 m².
Prophylaxis [#1] | Our team at Dr. Butz & Partner includes highly trained specialists who distinguish themselves within Munich by their technical competence in prophylaxis and their individual patient care. Each patient receives the treatment and personal support needed to lastingly and effectively maintain the natural health of the teeth.
Dental Treatment [#2] | Modern technology, specilisation and years of experience enable us to provide treatment at the highest level at any time – no matter how complex the medical problem may be. Radiation-free digital early detection ensures minimal therapy in order to avoid larger interventions.
Oral Surgery [#3] | In our new department for oral surgery, we can carry out operations from the entire spectrum of modern oral surgery. Patients can rely on the expertise of certified medical specialists, with a focus on surgical tooth preservation and implantology. Supervision by experienced anaesthetists furthermore allows for pain-free treatment under sedation.
Orthodontics [#4] | Under a single roof with renowned experts of orthodontics, interdisciplinary exchange will be the core competence of this extraordinary dental facility. The specialised orthodontic practice joined to our office offers all modern possibilities of treating malpositioned teeth and jaws, from lingual braces and Invisalign to classical methods.
Dental Laboratory [#5] | Our dental facility includes a state-of-the-art dental laboratory in which award-winning all-ceramic dental prostheses are manufactured. In this way, our practice can offer you perfect aesthetics without unnecessary waiting.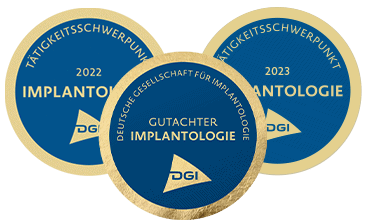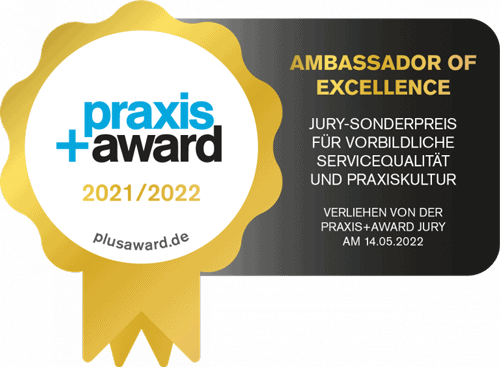 Our practice in Munich
Our dental practice in Munich offers all outpatient treatments for tooth, mouth and jaw diseases, and we specialise in a wide variety of dental disciplines. From prophylaxis to oral surgery and orthodontics, you will always find the right person to carry out your dental treatment at our practice in Munich. We believe in safe planning and dental treatment according to the applicable guidelines and specifications set out by professional associations, and we have close links to university research and development.
Quality tried and trusted. Taken to a new level.