Bone regeneration at the oral surgery specialists in Munich – helping your teeth and implants stay strong
The key things to know about bone regeneration
What does bone regeneration mean?
When teeth are lost, there is always loss of the periodontium and surrounding tissues as well. As a result, the gums flatten and no longer have the aesthetically pleasing appearance they had before the tooth was lost. If the gap remains for a longer period of time and the bone is no longer under physiological pressure as a result, degradation over time can mean that there is not enough bone available for anchoring an artificial tooth root. In both cases, it is advisable to build up the tissue in such a way that, in addition to an optimal implant site, you can also achieve a naturally beautiful result with the new dentures.
What are the different options for bone replacement materials for bone regeneration?
In modern dentistry, we distinguish between three relevant sources for bone regeneration in the jaw area. Alloplastic materials stand for purely synthetic materials, which are obtained artificially and serve as placeholders for regeneration of your own bone. They have to be broken down by the body and converted into your own bone before you can put any pressure on it. Xenogenic materials come from animal-sourced material. All organic compounds are eliminated via special processes, which is why rejection reactions are extremely rare. Here, too, the material must first be converted into bone by the body. We therefore prefer to use autologous bone, i.e. the body's own bone material. The bone removal is very effective and bone can be taken from the lower jaw region – where biocompatibility is greatest – without significant effort. We would be happy to advise you at our oral surgery department in Munich.
What treatment methods are available for bone augmentation?
There are a number of treatment methods and these are geared towards the individual needs of our patients. From simple socket preservation to sinus lifts and complex vertical and horizontal structures, we can now treat almost any size of defect. We would be happy to advise you and we will always show you any possible alternatives. For treatment of special cases, our network also includes larger oral and maxillofacial surgery clinics to which we would be happy to refer you. Ensuring optimal reconstructive oral surgery for you is our top priority.
Source: Dr. Sebastian Grunert, Dr. Butz & Partner, 01.06.2022, Munich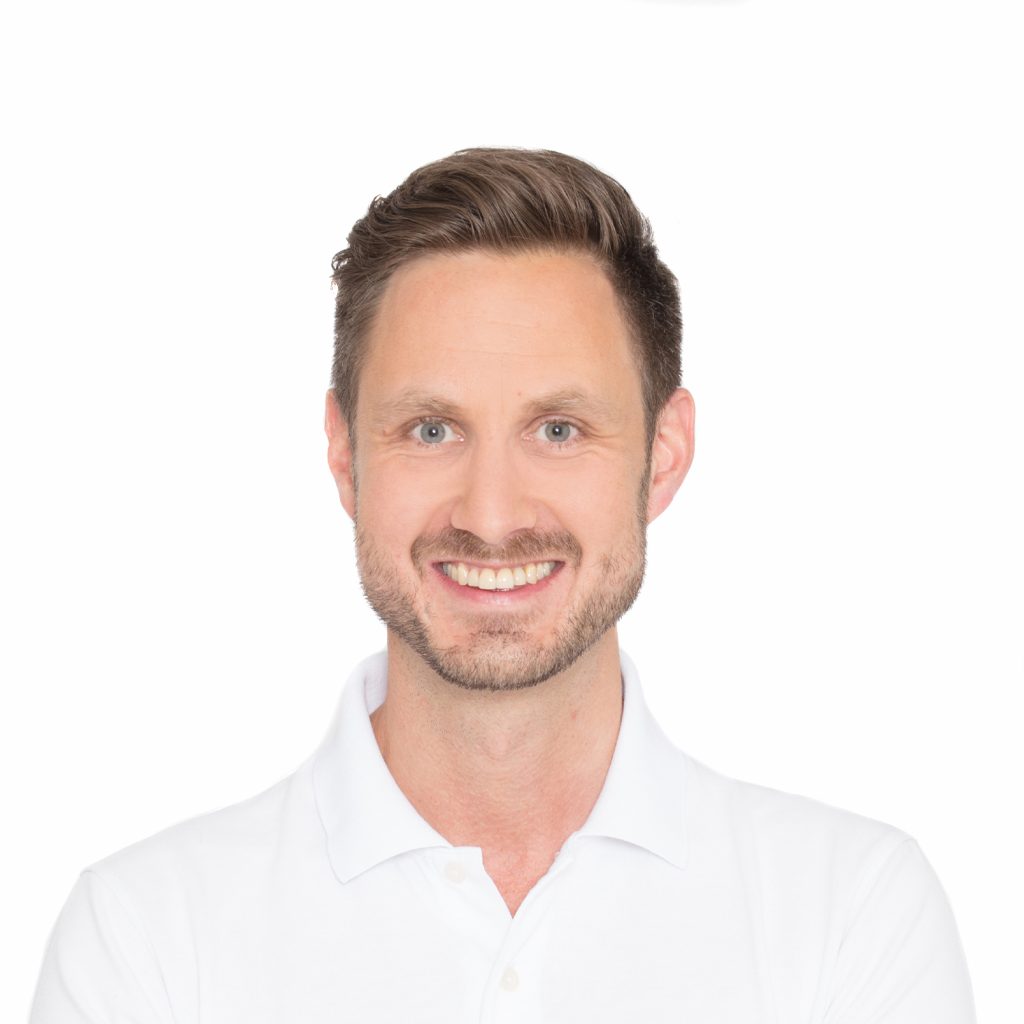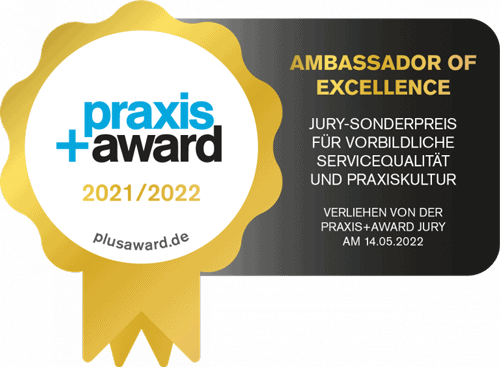 Our practice in Munich
Over the last few years, our dental practice in Munich has established itself as a professional and expert point of contact for all outpatient dental treatments. Thanks to many years of experience and teamwork, we can offer solutions and services for complex cases that were not previously possible in this form. We have received several awards in recognition of this. Our treatment methods are also the subject of numerous publications and lectures. We are one of the few practices in Germany that can offer you the option of participating in various renowned clinical studies. We have close links to research and can treat you using the latest materials and dentistry technologies.
Bone Augmentation Munich
The human jaw is exposed to significant mechanical stress every day. Because of this, the peridontium in which the teeth are anchored has to be both flexible and robust. An essential part of this system is the so-called alveolus (a.k.a. tooth socket), where the root of the tooth is held in the jawbone.
If for whatever reason, bone mass in the jaw is lost, neither teeth nor dental implants can gain sufficient grip in the affected area. In this case, bone augmentation is necessary to restore the supporting structures of the peridontium.
Causes of bone resorption
Similarly to a muscle, the jawbone recedes if it is no longer naturally loaded. If a tooth is lost, the jaw will therefore recede in the respective location. Forms of dental prosthetics which operate without implants into the jawbone (bridges, removable dentures, etc.), cannot prevent this process. But also inflammation of the peridontium (periodontitis) can trigger degradation of the jaw.
In any of these cases, the oral surgery clinic of Dr. Butz & Partner Fünf Höfe Munich gives to the opportunity to have your jawbone professionally restored through bone augmentation.
Procedure of bone augmentation Munich
Depending on where, how, and to what degree bone resorption has occurred, there is a multitude of different procedures that can be used to restore the bone. The replacement material can be autologous (from the patient's own body), allogenic (from the body of another person), or synthetic. At Dr. Butz & Partner in Munich, we only use materials of the highest quality which are highly compatible with the human body. The range of choice is so wide that we can cater to all of your wishes even if there are individual intolerances. Do not hesitate to ask our oral surgeons about all available options. We strive to deliver results exactly according to your wishes.
Our services include:
Socket preservation
Sinus lift (maxillary sinus floor elevation)
Bone level adjustment
Bone spreading
Bone splitting
Distraction ostheogenesis
Cost of bone augmentation Munich
The expenses for bone augmentation depend on many factors and can therefore vary significantly. The following points are the most important:
Different types of diagnostic procedures
Amount of bone material to be augmented
Position in which bone augmented has to take place
Replacement material used
At Dr. Butz & Partner Munich, you are provided detailed counseling before every step in your treatment. An individual weighing of the cost factor is a natural part of this counseling. Together, we will find the best solution for your health. Your oral surgeon for bone augmentation in Munich.
New:
You need examination or treatment, but the thought alone makes you uncomfortable or even anxious? We have the latest technology to make your treatment the most relaxed of your life!